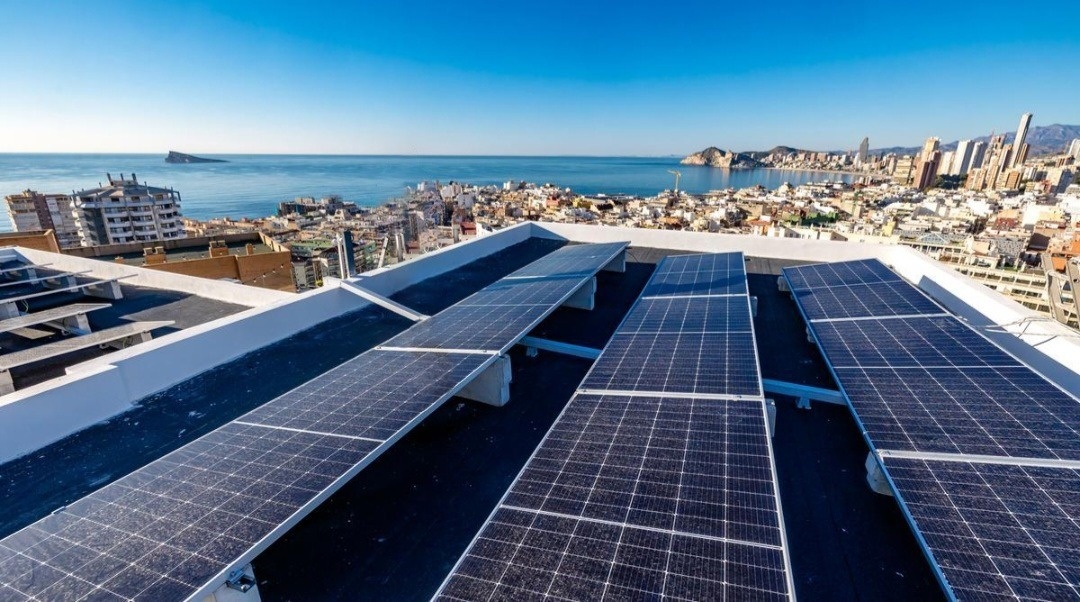 Feel like a good sustainable traveler in Primavera Park
Travel forecasts predict an increase by 2031 and the most visited destinations will fill up with tourists at specific times of the year. Saturation is unstoppable. The only solution is to change the mentality and philosophy of life. Benidorm has managed to integrate its skyline of skyscrapers on the beachfront, with an efficient and environmentally friendly management model in a privileged environment.

In the last few years Primavera Park has made a major turnaround through a thorough restructuring of the hotel to meet the current needs of sustainability.

We are located in a unique enclave where nature and landscape are part of our attraction. All our rooms are designed to be a real oasis of peace. Therefore, not only will you have the opportunity to enjoy the views of the Puig Campana mountain or the sea from the terrace, but you will also be able to rest peacefully.

We are a sustainable building, where the rooms are orientated to get the maximum number of daylight hours. We are very proud because in order to achieve this, we have carried out actions such as:

- The use of renewable energies to cover part of our energy consumption. We have recently installed solar photovoltaic panels which are allowing us to obtain clean energy in our hotel.

- We have implemented automatic economiser systems water supply. We installed all the automated taps in the rooms and communal areas.

- Use of lighting with LED technology bulbs throughout the hotel to reduce consumption.

- Domotisation of the building with the use of presence sensors in corridors. to control lighting or air conditioning when there are no guests indoors.

- In our aim to reduce emissions and create a smoke-free environment, we want to encourage the use of electric cars. We have therefore installed electric car chargers. Thanks to the electric charging points we have installed, it is possible to refuel with clean energy..

- We promote tips such as spacing out towel changes, in order to achieve a more sustainable environment, because raising awareness among our customers to reduce the negative impact is part of our philosophy..

- We have an aerothermal system with heat recovery designed to provide cooling, heating and water heating.. Heat recovery technology provides hot water without additional electricity consumption.

- We manage the different types of waste, recycling cardboard, plastic, used cooking oils, etc.

At Primavera Park we are firmly committed to the environment. We are very aware of the value of the environment in which we carry out our activities, as we are located in a dreamlike natural environment and we know that it is one of our great attractions that must be preserved.

Won't you be comforted by staying with us?
Read more